Upcoming Sophia Centre Events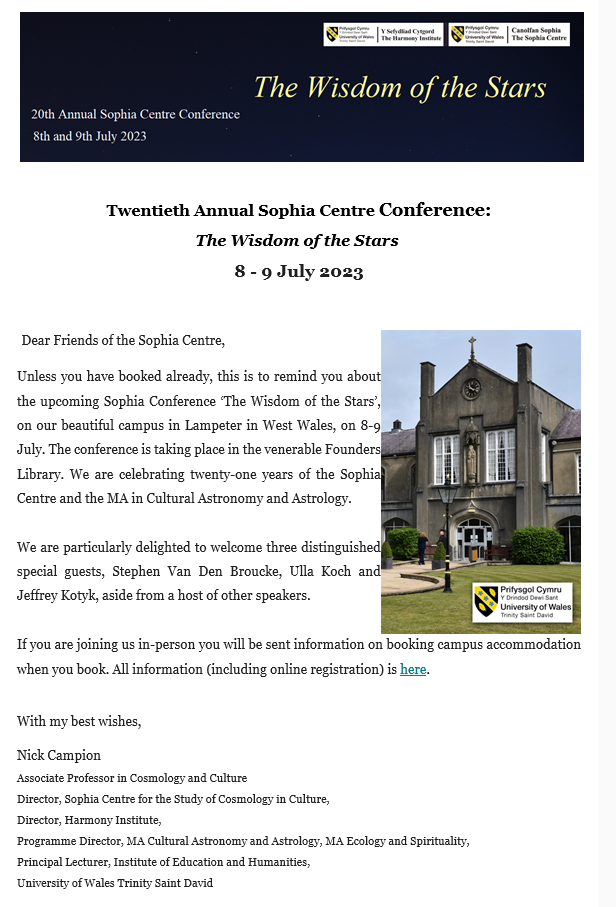 Dear Friends of the Sophia Centre,
I am delighted to let you know about two upcoming events:

The programme for the 20th Annual Sophia Centre Conference, 'The Wisdom of the Stars' is now online. Join us to celebrate our 20th conference and the 21st Birthday of the Sophia Centre.

This year's international speaker list includes, Ulla Koch and Jeffrey Kotyk. The conference will be both online and physically in Lampeter. The physical conference fee includes a gala dinner on Saturday night. The conference can be booked here. We hope to see you there.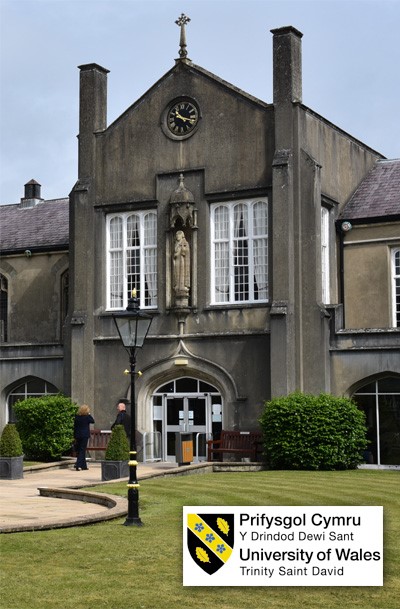 We are also pleased to inform you the short course The Medieval Cosmos with Dr. Nick Campion and Dr. Chris Mitchell will run again over five weeks, beginning on Thursday 30th March. The seminars will be recorded and will be available for at least 30 days. More information on The Medieval Cosmos and how to book, can be found here.